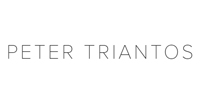 Plan and share your special event at Peter Triantos Art Galleries, with four locations in the heart of downtown Toronto.
Our venues offer sophisticated spaces to create unforgettable moments with the backdrop of Peter Triantos' vibrant luxury artworks. Within the spacious open concepts and among sensational, chic contemporary art, we invite you to stage your special receptions, pop up shops, business meetings, workshops, classes, cocktail parties, birthday parties, art exhibitions, social and corporate events as well as photo and film productions. Make your event extraordinary and celebrate in the perfect atmosphere.
Peter Triantos' fine art galleries at three upscale spaces are easily accessible via public transportation service and street parking is also available.
Our Amenities:
Peter Triantos' venues offer a number of amenities to make your event as simple as possible, on top of housing a selection of spectacular contemporary abstract artworks by Peter Triantos in massive spaces with 13 ft ceilings.
• Two complimentary meetings with staff
• Wheelchair Accessibility
• Spot Lighting
• Street Parking
21 AVENUE RD IN YORKVILLE:
Contemporary, vibrant downtown art gallery to suit chic and elevated private & corporate events.
LOCATION:
21 Avenue Rd, M5R 1A8, Toronto, ON
MAJOR INTERSECTION:
Avenue Rd/ Bloor St W
PARKING:
See amenities
CAPACITY:
2,700 sqft
Standing: 400
Standing & Seated: 350
Auditorium Style Seating (only chairs): 220
Seated (with tables): 60
PERFECT FOR:
Corporate and social events
15 BRANDON AVE & 282 GEARY AVE:
These sensational spaces merge luxurious art with a raw concept interior, perfect for special, unique events.
LOCATIONS:
15 Brandon Ave, M6H 2C8 & 282 Geary Ave, M6H 2C5, Toronto, ON,
MAJOR INTERSECTION:
Dufferin St/ Dupont St
PARKING:
See amenities
CAPACITY:
Both are 3,000 ft²
Standing: 400
Standing & Seated: 350
Auditorium Style Seating (only chairs): 220
Seated (with tables): 60
PERFECT FOR:
Corporate and social events