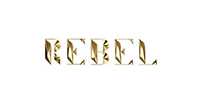 Transport you to an extraordinary, multi-dimensional universe that evolves throughout the night. 45,000 square feet of striking design and unexpected wonder combine with powerful sound, immersive light, sensual forms and tactile details to delight and astound at every turn. With breathtaking views of the city skyline, waterfront and the dramatic 65-foot stage, wherever you are is right where you want to be.
It's time to rise up. Let the music guide you. And the moment transform you.
DETAILS / SPECS
LOCATION:
11 Polson St, Toronto, ON, M5A1A4
MAJOR INTERSECTION:
Polson Street and Cherry Street
PARKING:
Parking directly across from 11 Polson Street. Ample parking available. 20 Polson Street, Toronto, ON M5A 1A4.
CAPACITY:
Main Room
9,000 square feet of usable space, 29' ceilings, LED Light installation, VIP bars, backstage access, green rooms
Theatre Style Seating 800; Cocktail Reception 1,500; Banquet 600
City Bar
7,500 square feet of usable space, LED illuminated bar, Glass Panels, entire west wall is composed glass walls, Multi level Banquettes 130 guests; Cocktail Reception 500
Noir
Retractable Roof, LED Light installation, Floor to ceiling glass panels, VIP Lounges overlooking main room
Theatre 300; Cocktail 400; Cocktail & Mezzanine 900; Banquet 200
Purple Room
16,000 square feet of usable space, full service bar, private entrance with patio overlooking Lake Ontario & TO Skyline
Cocktail Reception 80
PERFECT FOR:
Corporate events and more.