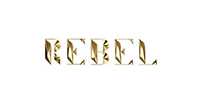 Transport you to an extraordinary, multi-dimensional universe that evolves throughout the night. 45,000 square feet of striking design and unexpected wonder combine with powerful sound, immersive light, sensual forms and tactile details to delight and astound at every turn. With breathtaking views of the city skyline, waterfront and the dramatic 65-foot stage, wherever you are is right where you want to be.
It's time to rise up. Let the music guide you. And the moment transform you.
DETAILS / SPECS
LOCATION:
11 Polson St, Toronto, ON, M5A1A4
MAJOR INTERSECTION:
Polson Street and Cherry Street
PARKING:
Parking directly across from 11 Polson Street. Ample parking available. 20 Polson Street, Toronto, ON M5A 1A4.
CAPACITY:
45,000 square feet
PERFECT FOR:
Corporate events and more.