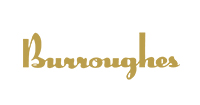 F.C. Burroughes Furniture Company contracted the building in 1907 as its flagship retail department store. The site was reborn when Queen Street Partners acquired the building in 2006 and undertook an extensive renovation to restore the historic charm of the original structure and install tastemakers, creative trailblazers and community activists as its tenants.
The Top of The Burroughes is a 6,000 square-foot hard loft space featuring exposed brick, original hardwood floors, post and beam, and large windows overlooking downtown Toronto.
The venue is a blank canvas that can be transformed into an astonishing backdrop for any type of event such as social, corporate, exhibitions, weddings and creative events alike. Capacities may vary depending on type of event, and the extent of furniture set up and entertainment.
Our venue is a great fit for high profile clientele who are looking for a rustic space to build a long lasting memory, away from the cliche frame set at banquet halls, hotels and convention centres. Burroughes events team host various types of events ranging from launching products and services, Celebrity photographers, Top notch restaurant Pop ups, Corporate meetings, Holiday parties, Team building and workshops, Social events including weddings, Birthdays and anniversaries
DETAILS / SPECS
LOCATION:
639 Queen St. W Suite 301, Toronto, ON, M5V2B7
MAJOR INTERSECTION:
Queen street West and Bathurst Street
PARKING:
Public parking one block East of the Burroughes at Augusta and Queen street
CAPACITY:
6th Floor
6,000 square-foot hard loft space
Cocktail Style 420 ; Sit Down Dinner 200
7th Floor
360 view of the City Skyline with Bar and Lunge area
Cocktail Style 140; Ceremony Seated 60-70
PERFECT FOR:
A rustic space to build a long lasting memory. Featuring exposed brick, original hardwood floors, post and beam, and large windows overlooking downtown Toronto. Ideal for Ceremonies, Wedding, Day Meetings, Conference & Seminars, Cocktail Events, Holiday Parties